TeeJet is the trusted name in agricultural spray equipment and application control systems. Since the 1940s, TeeJet Technologies has been combining experience and innovation to produce quality, reliable solutions for applications in agriculture. TeeJet Spray Equipment has improved business for generations of farmers with the best spraying, fertilizing and seeding technology.
---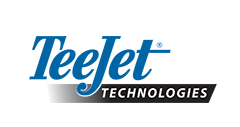 Innovative, industry-leading products are what you expect from TeeJet. The TeeJet precision farming product line includes GPS systems and accessories, mapping software, auto steering products, and boom section control.
---

Matrix® 908 Field Computer
The TeeJet Matrix® 908 is an all-new field computer with expandable options for your application needs. You can choose between navigation models for guidance use or an ISO model that includes application control and guidance. Multiple GNSS accuracy options are available and require no change in hardware to upgrade. The bright 8" display and fully updated menu structure offer intuitive operations and quick setup.
---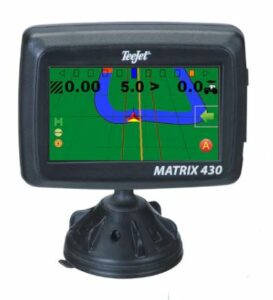 Matrix® 430 GPS Guidance System: Easy-to-Use, Low-Cost, Graphical Guidance System
GPS guidance is no longer too complicated or too costly. Easy operation and affordable pricing make Matrix 430 the best value in GPS guidance. An on-screen lightbar plus coverage mapping reduces skips and overlaps to maximize crop protection. Matrix 430 is a great upgrade from foam markers and lightbars for spraying and spreading.
---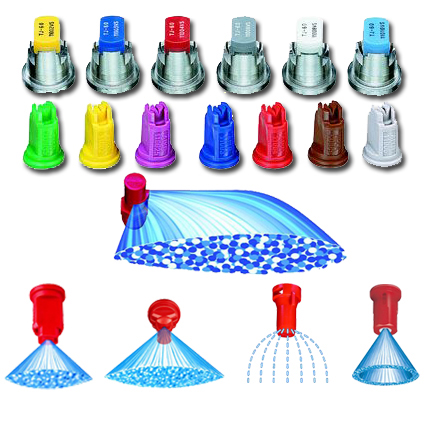 Success in any spraying season is largely dependent on the equipment you select. Though a relatively small component, the right spray nozzles are extremely important. TeeJet spray nozzles ensure proper application of products, avoiding issues such as over saturation or missed areas. TeeJet offers a wide variety of spray nozzles to meet a broad range of needs.
---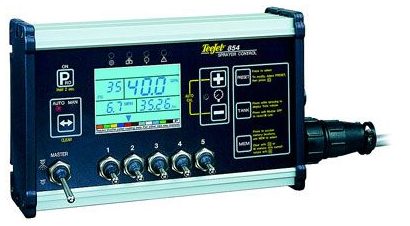 Discover new levels of power and flexibility with TeeJet application and control equipment. The innovative TeeJet line offers operators the benefit of simple operation and straightforward programming. The experience TeeJet has as an agriculture equipment expert goes into each of the products in this line, including sprayer controls, direct chemical injection system components, sensors, control valves, application controls and more.
---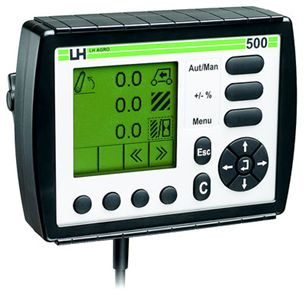 TeeJet Grain Loss Monitors and Equipment
TeeJet gives you complete control with unsurpassed machine monitoring products. TeeJet grain loss monitors and equipment include grain loss sensors and capacity indicators. Control the creation of tramlines while seeding with TeeJet TramLine controls. TeeJet machine and tractor monitoring systems help to optimize performance while maximizing efficiency and yield.
---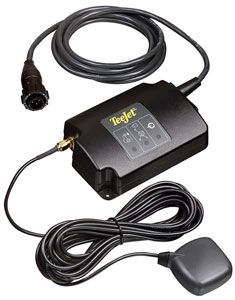 The GPS Speed Sensor uses a GPS receiver to measure true ground speed, then delivers a frequency signal compatible with the radar speed signal input on most controls and monitors.