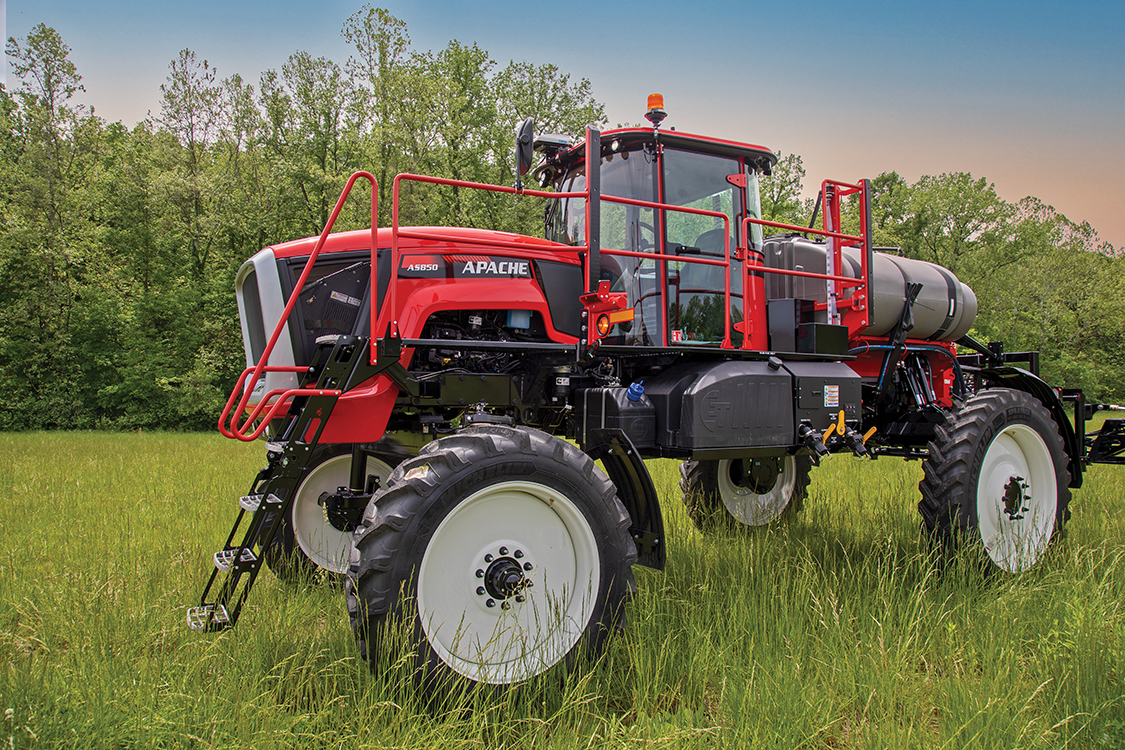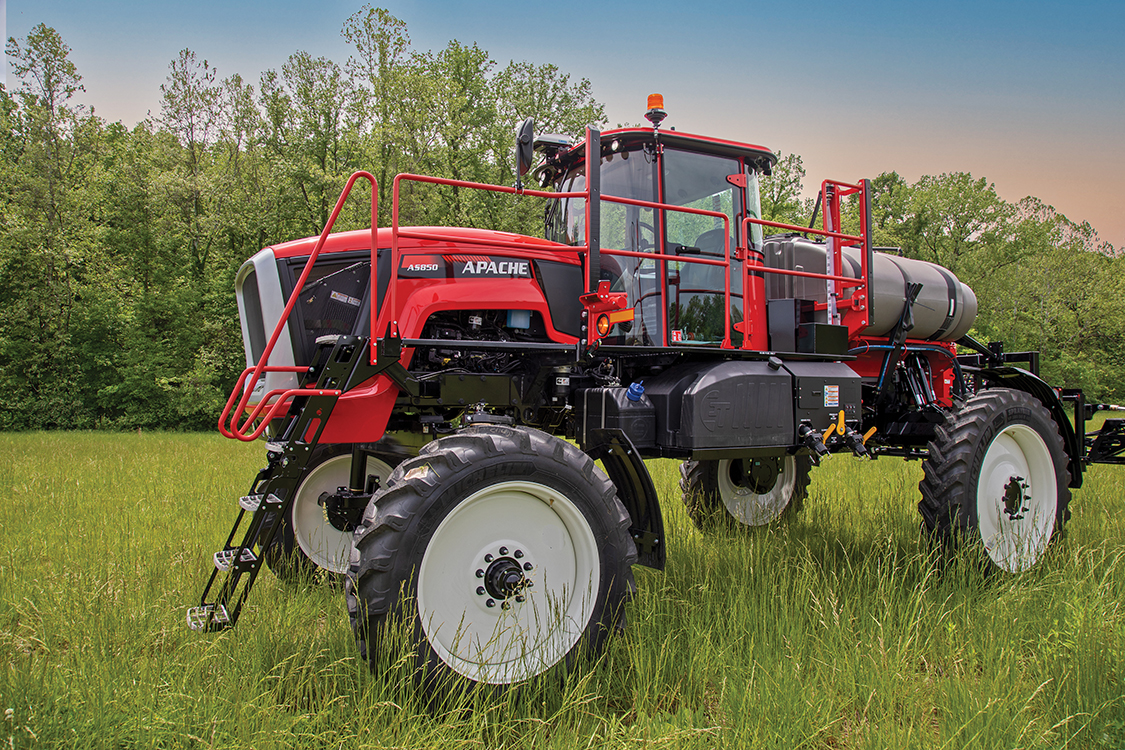 Fits Your Needs
Why settle for a less effective method of application just because you spray fewer acres annually? It's really a myth a sprayer that weighs more is essential for tough conditions and durability. The fact is, extra weight on a machine only leads to higher operating costs and lower yields. With a 4-speed JCB power shifting transmission and Cummins Performance Series V, 200 the Apache AS850 provides the power to climb your toughest grades and get you through your most unfavorable ground conditions. Just like all Apache sprayers, the AS850 is fuel-efficient, reliable, and provides leading operator comfort with state-of-the-art noise dampening inside the cab.
Unique Features of the Apache Sprayer AS850
Tank Capacity
800 gallons
Transmission
JCB Powershift 4-Speed
Cummins Engine
Cummins B4.5 Performance Series 200HP (rated)
Weight
18,400 lbs (approx. dry weight)
Crop Clearance
42″ with JCB planetary final drive or 50″ with 18″ drop box all-gear final drives
Axle Width
120″
AS850 Product Enhancements
IMPROVED OPERATOR RIDE
The fluid-elastic active "Hydrocone" cab isolators improve the ride as much as 50% by better absorbing shock and displacement of the chassis.
EASE OF STEERING
Our new variable displacement load-sense piston pump provides the right amount of hydraulic flow at all speeds while reducing steering effort by as much as 20%.
BOOM RECIRCULATION
Helps in priming the boom before spraying, ensuring a precise and uniform spray pattern.