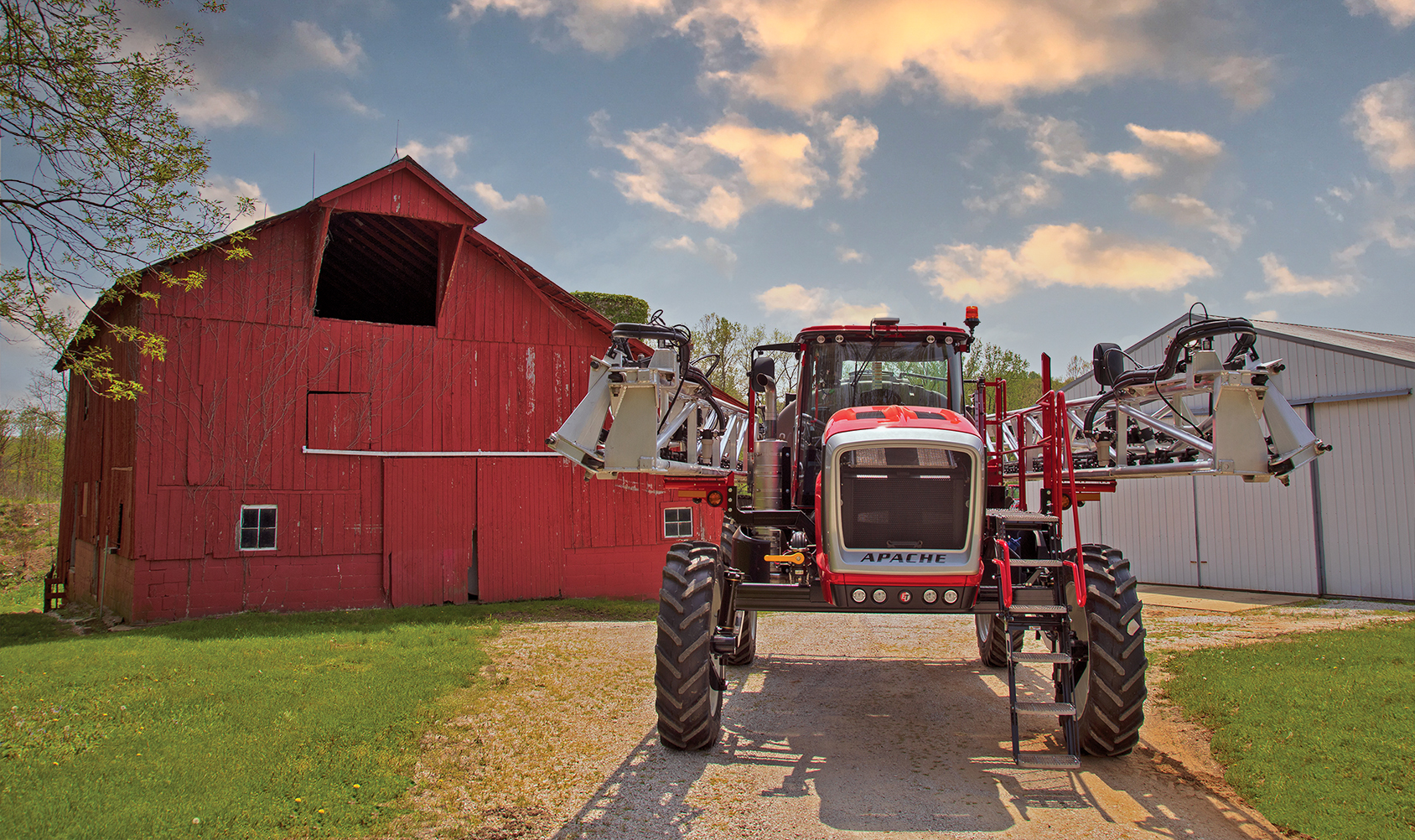 The Best Selling Apache
We don't sacrifice comfort. You'll find no smoother ride than with the Apache's flex-frame and pivoting front axles. Our 1,000-gallon AS1050 sprayer fits perfectly for most any farming operation size. A durable ZF 6-speed power shifting transmission, equipped with a lock-up torque converter, doubles the engine's torque. The lock-up function couples the engine to the transmission, creating a direct drive transmission. Our transmissions are battle-tested year-round in extreme conditions by world-class off-highway heavy equipment makers. You get the shifting power you need, without the added weight.
Unique Features of the Apache AS1050
Tank Capacity
1,000 gallons
Transmission
ZF power shift 6 speed
Cummins Engine
Cummins QSB6.7 Performance Series 225HP (rated)
Weight
20,200 lbs.
(approx. dry weight)
Crop Clearance
J42″ with JCB planetary final drive or 50″ with 18″ drop box all-gear final drives
AS1050 Product Enhancements
IMPROVED OPERATOR RIDE
The fluid-elastic active "Hydrocone" cab isolators improve the ride as much as 50% by better absorbing shock and displacement of the chassis.
EASE OF STEERING
Our new variable displacement load-sense piston pump provides the right amount of hydraulic flow at all speeds while reducing steering effort by as much as 20%.
BOOM RECIRCULATION
Helps in priming the boom before spraying, ensuring a precise and uniform spray pattern.