Owner's Manual
Controller Installation
ORDER FORM
(Fill-Out & Submit Online)
Shut- Off Valves:
• Capable of controlling 6 sections. Valves will have a 2 year warranty.
Flow Meter:
• Raven RFM15 Standard equipment, .3-15 gpm.
• Orion Flow Meter Option: Digital technology converts fluid on flow into gpm, these precise flow meters work by utilizing sensors to relay pulse signals and
converting them into gpm readings. Typical error is 0.5%
Pump:
• Twin 4.2 gpm (Standard) electric pumps capable of producing 5 gpa at 6 mph on a 36 row planter. Larger pump available for 48 row planters.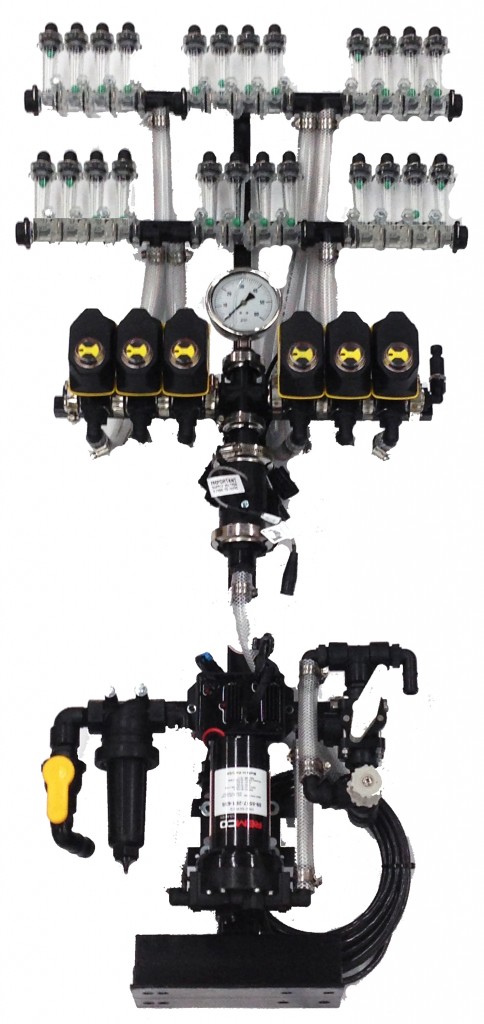 • Twin 5.3 gpm (Option)
• Filter is 50 mesh standard, agitation valve standard. Pressure sensor standard
Interfaces with John Deere GS2 Systems
• Including the new 2630 display.
• Stand alone controller for controlling product without GS2.
Planter Row Kits:
• Wilger Flow indicators with mounting bracket
• 3/4 EPDM L85 Hose
• Flow check valve assemblies
• 1/4 Tubing
• 3/8 Tubing
• John Guest fittings
Monitors & Controllers:

Liquid Starter & Capture Kit Controller For Non GS2 Users Includes:
• On-the-go rate adjustment in Auto control mode
• Push-button auto/manual feature for spot treatments
• Minimum flow feature to ensure proper application pattern
as ground speed slows to extremes
• Precise rate control regardless of field conditions
• Solenoid and ball valve compatible (2 or 3 wire valves)
Contact sales@ohiovalleyag.com for more information.