Spreader of Choice
NC engineers are dedicated to designing innovated spreaders with easy to use features and durable construction. Also, Newton Crouch spreaders are built to last.
Service, dependability and quality construction are our priority. We can custom build equipment to your specifications with a wide range of options.
As the agricultural industry has grown high tech, NCI has equipped our spreaders and sprayers with Variable Rate Technology and controller driven technology. These methods can save growers thousands over the life of a spreader or sprayer.
NCI manufactures fertilizer and lime spreaders, granular spreaders, liquid sprayers, liquid fertilizer applicators, and a combination of liquid and dry equipment. We also provide training, service and parts for all our equipment, Our large inventory of parts for your equipment including pumps, fittings, and tanks will ensure your equipment is kept in top condition.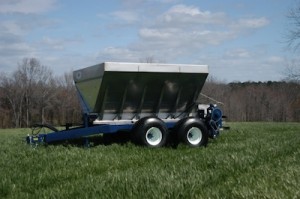 We are pleased to have you visit our website. We hope that you learn about the many products and services that NCI offers to the agricultural industry.