Ag Equipment: Staying Safe
Here are some important tips for roadway safety when moving application equipment.
The custom applicator is pressed for time. There are a lot of fields to spray. A nasty weather front is approaching. Customers are antsy — they all want their fields treated ASAP. Not surprisingly, the operator is tired already, even though it's only mid-afternoon. It's past time to book it over to the next field a few miles away. Distracted by the job at hand and a ringing cell phone, the operator leaves the field and swings wide to take a left on a secondary public highway. He doesn't even see the car coming over the slight rise in the roadway at 70 mph — until it's too late.
This scenario is real, especially during the height of the busy application season. Getting that sprayer from base to field and from field to field can be a recipe for disaster, but one that can be easily avoided when an operator maintains his focus, divides his labor appropriately and applies the right amount of smarts and caution when moving application equipment on public roadways.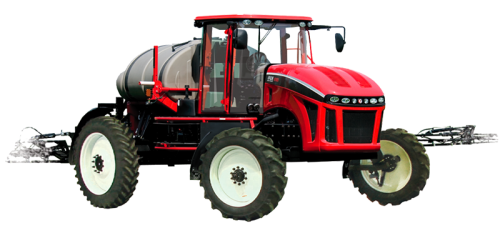 "Most roadway accidents between motorists and application equipment are the result of  'avoidable distractions,'" says David McKnight, associate director of member services and communications for theAgricultural Retailers Association (ARA). "Given the widespread encroachment of suburbia into rural farming areas, the possibility of accidents is going up, and sprayer and floater operators need to have their guard up."
To that end, ARA is currently working on a new set of guidelines designed to increase operator safety on public roads. The association is collecting manufacturers' equipment manuals, evaluating different road-related scenarios and coordinating with the Association of Equipment Manu­facturers (AEM). The target date for completion and distribution of these safety guidelines is late 2012, according to McKnight.
"What we've found is that the various operator manuals contain a wealth of information about safe operation of sprayers and floaters in the field while making applications, but very little information about moving this equipment on roads and highways," says Billy Pirkle, current ARA chairman and senior director of environmental, health and safety for Crop Production Services (CPS), Loveland, CO. In addition to the ARA safety initiative underway, CPS is also updating a video-based safety training program for the company's operators. Counting sprayers, floaters and tractor-mounted spray systems, CPS has roughly 4,000 rigs running nationwide, according to Pirkle.
"Overall, the safety record for application equipment operators is very good," Pirkle points out. "Nevertheless, we do have some accidents, and we have had some fatalities. Both CPS and ARA will be addressing this situation to minimize the possibility of these types of roadway accidents."
Some Tips
Don't try to multi-task when driving on roadways. Forget the paperwork and gearing up for the next job. The sprayer cab is an office, and you have to leave the office behind when driving.
Given the size of farm equipment in general and large sprayers in particular, it's very easy for an automobile driver to misjudge your speed and come up on you from behind at a high rate of speed. Don't let this unnerve you.
Stay out of traffic lanes when possible. Automobiles following behind you will have difficulty seeing around your machine. Slow down and pull over to let them pass at the first opportunity when road shoulders allow.
Be extra careful when pulling out of a field on to a public roadway. Watch for trees and visibility issues. Remember that your spray rig requires a wide turning radius when pulling on to a road.
Use flashers, headlights and amber rotating beacons where regulations allow to improve the visibility of your machine.
If an operator runs off the road, it is better to slow down and make your way back on to the road, rather than try to overcorrect.
Though not a roadway issue, applicators should be very careful when unfolding and folding spray booms following transport to ensure that booms do not come in contact with any overhead wires or power lines. Get out of the cab and survey the space above your machine before moving booms.