Welcome to Ohio Valley Ag
Your Farm Equipment Experts in the Southeast and Midwest
We have four convenient locations for all of your agricultural sales, service, and parts needs.
Apache Sprayers
New 2021 Models

OVA is proud to offer the new 2021 Apache Sprayers models featuring the complete line of mechanical drive and hydrostatic farm sprayers. Browse our new 2021 inventory and experience the Apache difference!
Special Offers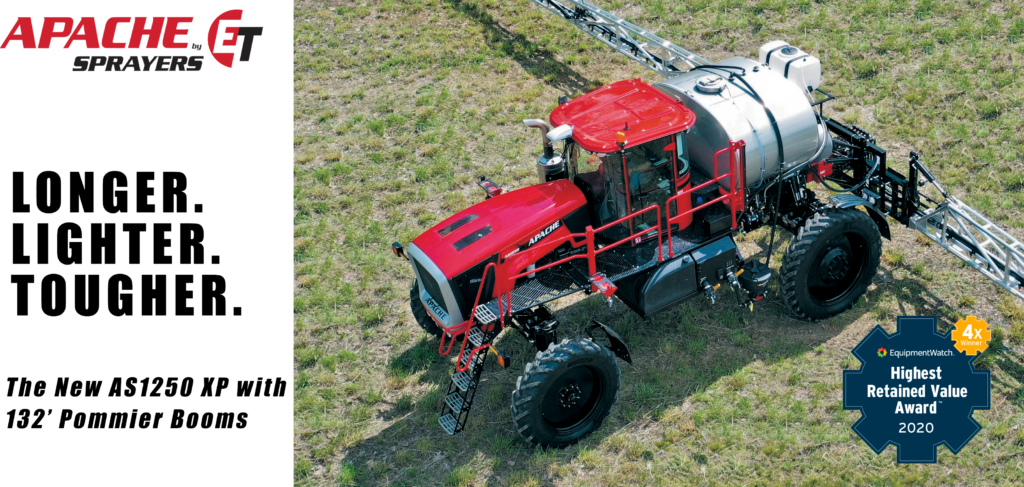 Premium Boom Upgrade
Buy the new AS1250 or AS1250 XP, and take up to 67% off Premium Pommier Booms –the longest, lightest and toughest booms on the market. For a Limited Time, Upgrade to Premium Pommier Booms and Save Up to $6,600!
OVA Insect-to-Protect Offer
Now is the time to have your equipment inspected by our factory-trained technicians. Take advantage of our on-farm inspection service for Apache Sprayers for just $495.
---
A Message to our Valued Customers Regarding the Coronavirus (COVID-19) Pandemic